Sending flowers is expensive -- you can spend a lot, and still not express exactly what's on your heart. But what if you can send flowers that will be appreciated now, and remembered years later?
We're Catholic, and we make and ship only one thing:  Heavenly Fresh Flower Rosaries made from real roses. 
You can know your gift will be appreciated, because it's made with prayer. And because roses are beautiful, Heaven is real, and prayer is powerful.

While we're making your life-sized Fresh Rosary, we pray for you and for those who will receive it.  Your purchase is an act of trust.  We're here for you through the entire process, because we love the Rosary, and want you and your dear ones to be inspired by it, too.

1. Check out our options below, and view the Gallery.  We make these to order, and turn-around is quick.
3. We'll get to work and ship your order to you! We look forward to serving you.
FREE SHIPPING ON ALL ORDERS - REFRIGERATE UPON ARRIVAL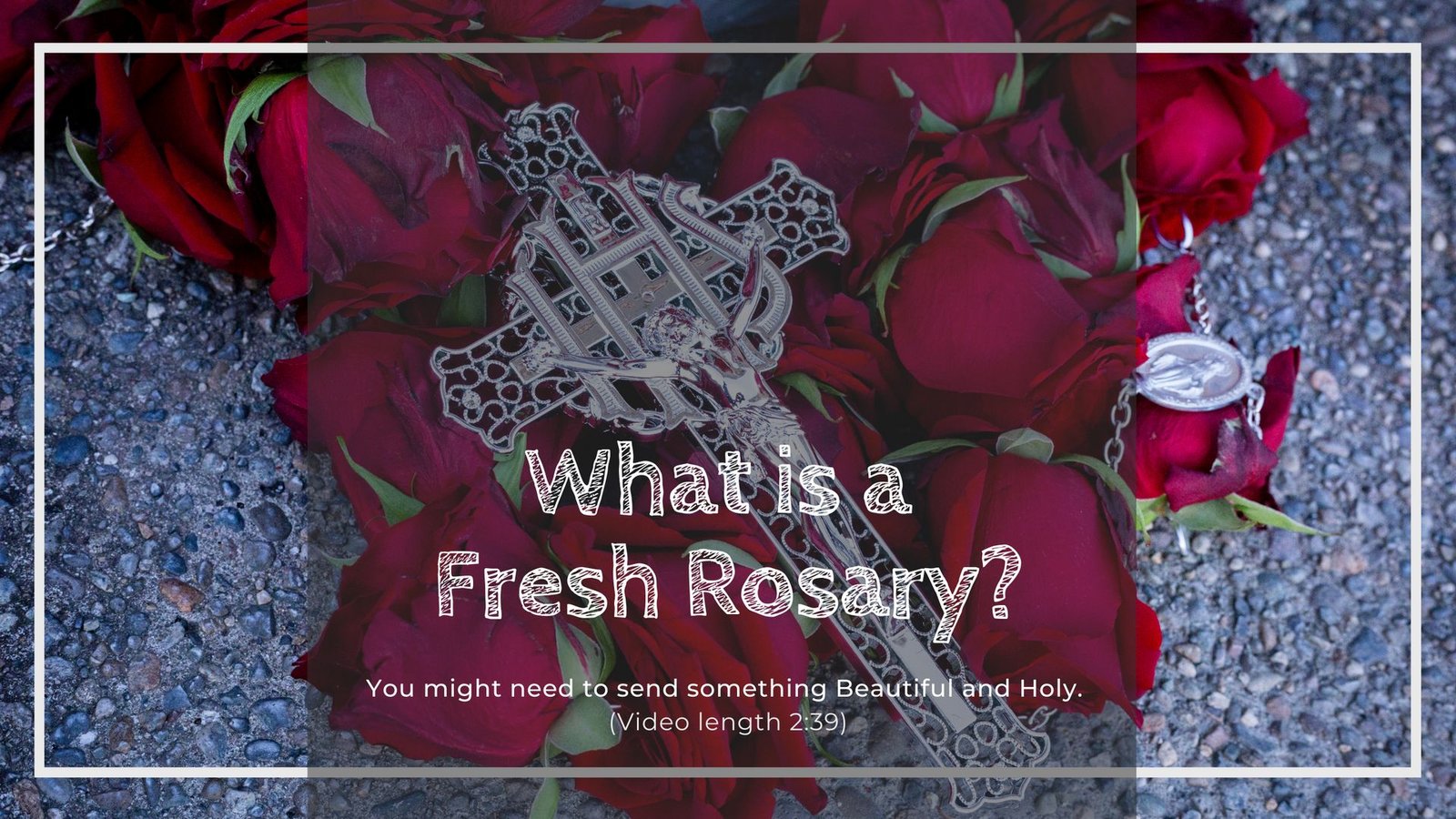 "Not only is it stunningly eye catching, but it is the perfect tribute for a devout Roman Catholic. It has changed the way I purchase flowers- it's only fresh rosaries for all my needs!"
~Kellie F., Kent, WA
"It was absolutely the centerpiece of the service. I know my mom was looking down that day and loving that rosary! I now have it freeze-dried and in a special place in my home as a keepsake."
~Dawn V., Gig Harbor, WA
"It was just so beautiful on the casket. Everyone absolutely loved it. Reasonable price as well, thank you very much!"
~Frances G., Sumner, WA
"It was truly a blessing to find Fresh Rosary. I wanted a real flower rosary for my niece that had passed away unexpectedly. The rosary was packed with such care and was as fresh and beautiful as if her business was just down the street. (continued)

...If you are looking for a rosary made out of fresh flowers, look no further! I am planning to order others for my daughters' weddings. They have my business for a life time."
~Kelley C., Coppell, TX
This button will open or download a PDF depending upon your settings. It is brief, thorough, and helpful.